Feng Shui for a New Home: Offsite House Selection Service
Finding the Perfect Home for You!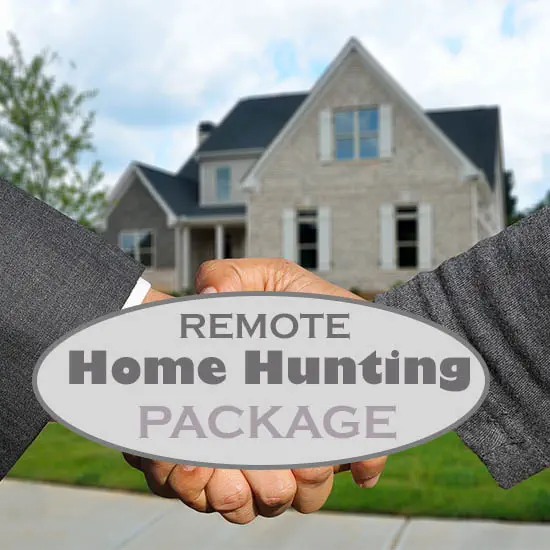 Remark: This is NOT a FULL Consultation or Audit. We merely advise the best home of provided properties in question
I'm sure you've heard the saying "My house is my castle" before. A castle represents defense against potential outside threats. When it comes to Feng Shui House Selection in Feng Shui, the same may be said. When the leases end and we must hunt for a new place to live or when it is finally time to purchase our new house, we have all been in these situations.
When you finally find this amazing new place to call home, excitement and happiness take over. However, as soon as the first wave of excitement passes and reality sets in, a variety of strange problems start to appear in your life. Maybe you suddenly develop depression, or maybe you're having trouble at work and your career is in a rut. A brief internet search typically indicates that the energy inside the house seems unfavorable, and Feng Shui solutions like lucky charms or Chinese decor are recommended on various websites.
Unfortunately, many of our clients approach us to do a Feng Shui for a home review after moving into a new apartment or buying a new home. Most of the time, we can assist by remedying the place so it feels peaceful. However, there are some structural and environmental characteristics that Feng Shui cannot cure. The only alternative would be to pack the boxes once more and relocate. Of course, all of this comes at a high expense that could have been prevented in the first place.
Over 70% of the environment's Qi energy affects the home. One of the most important principles in Feng Shui is that the property's surrounding energy MUST be favorable to invite good chi into the home. This aspect, also known as "form school," comes before performing an internal flying star analysis.
From Worry to

Relief

: Your Peace of Mind

Guaranteed



Benefits of remote Feng Shui House Selection (Pre-Selection)
Rely on a Stress-Free Home Hunting Experience
The No-Marriage and Relationship Deception Home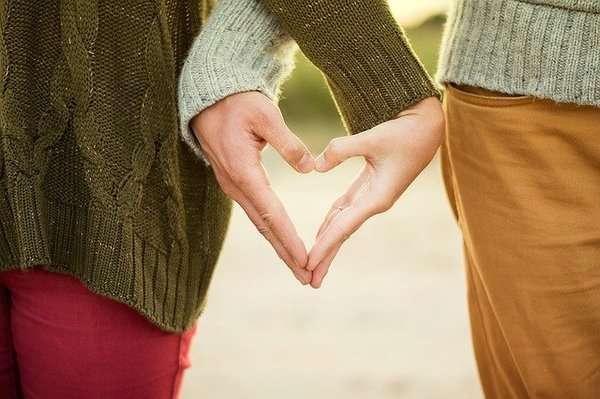 We will survey if there are any hidden influence house energies that can exert on relationships and marriages – a topic of utmost importance for individuals seeking lasting happiness. Based on an intricate study of Chinese zodiac signs, we can identified a critical 15-degree segment that can genuinely make or break existing relationships. As conventional Feng Shui remedies may fall short in mitigating this unique circumstance, making avoidance the wisest choice for families or singles on the path to matrimony.
We take this profound insight to heart and integrate it seamlessly into our comprehensive reports. As delving and investigating into the subtleties of house facing and sitting orientation, meticulously examining how it can either nurture or hinder love, companionship, and harmony. With our unparalleled expertise, you can gain a clear understanding of the implications the desired property may have on your relationships and future marriage.
Don't leave the fate of your relationships to chance. Trust our cutting-edge House Selection Feng Shui analysis to help you make the best decisions for your domestic bliss. Embrace a harmonious living experience today.
Embrace Peace: Let Us Take Care of Everything for You
T-Junction: Bad? WAIT: It actually can be a goldmine for ultimate wealth
We all agree that most of the time, t-junctions can be challenging. There are, however, exceptions to the rule. Do you have wealth or love sitting at your front door? If so, the fast moving energy at the junction actually shoots you up into the sky with gold coins falling down as rain. At first glance, it seems like a very bad idea to have a home facing a t-junction, but it can be to your advantage. Certain homes provide enormous fortunes for their owners. We'll check to see if the house is lucky for this purpose or not.
Prerequisites for House Hunting Service
What are the prerequisites for a remote Feng Shui House Hunting?
In order to provide an informed recommendation, there are a few key details that we must have from you. The more precise your information is, the more likely we are to identify which rental or purchase property would adhere to our strict Feng Shui screening rules.
An accurate floor plan with the exact proportion downsized (to-scale floor plan drawing): Since we are aware that you might not have enough time to sketch out a plan while looking for a property, please do it as effectively as you can. Our understanding of the home improves as more precise information is provided. A lot of times, the realtor can provide an architectural floor plan, which is the best solution to work with.
Compass reading of the facing side of the home: Please keep in mind that the main door may not always be on the facing side of the home. Use your best judgment because we can frequently change the cardinal degree remotely to reflect the true facing orientation. When you book our remote Feng Shui for a New Home service, we'll send you a pdf file with instructions on how to take an accurate compass reading for Feng Shui.
We would require the precise construction date (we do not use the move-in date since this is deemed unreliable). If the realtor or owner is unsure, please look at the website of the property appraiser where these details are quite easy to find. Calling the public appraiser's office can also provide the same information.
Find out whether there have been any significant renovations that included removing the roof or the ceiling being done (for example, when the house was damaged by hurricane winds). If so, record the month and year, if possible.
Dates of birth for all future occupants (some homes support certain careers better than others)
The address of the homes to survey (maybe google map coordinates, too)
Any videos, website links or real estate listings of the property will help.
Example of the classical Flying star pie chart map you will receive for each home:
Your long-desired lifestyle awaits—seize it today!
Feng Shui for a New Home: Remote House Hunting Service Includes:
This is a digital service, and you will receive the report via email in 3 to 5 business days or depending on our personal arrangement.
Amount of properties of your choice (regardless of size)
You will receive a simple flying star pie chart laid over the floor plan of each home to check if there are any major issues to worry about.
A brief description if the home is supportive for you or not
We indicate whether or not the significant sectional star combinations are favorable or not.
A brief look using Google Maps to check if the general surroundings are conducive to healthy Feng Shui energy or not (San He Form School)
Our recommendation, based on your provided information, if a certain property passes our strict Feng Shui for a home requirements
Ask questions via email
Remark: This is only a general assessment to see whether the home is suitable and free of significant, irreparable problems. It is not a full audit of each home.
You will be given some key details up front that can already be used to screen particular properties, as well as instructions on how to correctly do a compass reading.
Once you have chosen your perfect home with our House Selection Feng Shui principles scanned, we can discuss a full audit for you in case you like to activate the money spot areas or enjoy a well balanced home. Please remember, that your furniture (form, color, material) will influence the energy flow inside the home.
Find more information about the full residential house Feng Shui Audit or go here for small spaces or apartment online Feng Shui consultation here
Preparation of the Feng Shui Home Hunting Report
We take great care in crafting comprehensive house hunting report that encompass every crucial detail. With a deep understanding of Feng Shui principles, we meticulously analyze the potential properties to ensure they align harmoniously with your personal aspirations and desires. Throughout your house hunting journey, we stand by your side, offering invaluable guidance and advice to assist you in making informed decisions.
A well-balanced and positive living environment can have a profound impact on your well-being and success. Rest assured, our unwavering support will lead you to discover a home that not only resonates with your heart but also nurtures positive energy and prosperity for years to come.
Testimonial
Honest and Unfiltered: Real Clients' Reviews Speak Louder Than Marketing Hype!
Explore an Abundance of Reviews: Visit Our Facebook and Google Pages
Discover what our satisfied customers have to say about their experiences with us! To gain a deeper understanding of the exceptional service we provide, head over to our Facebook and Google pages. There, you'll find a treasure trove of candid feedback and glowing testimonials, showcasing the positive impact we've had on the lives of our valued clients.
Allow their stories to inspire you as you consider embarking on your own journey with us. We pride ourselves on delivering excellence and building lasting relationships, and our reviews speak volumes about the genuine care we invest in every step of your experience.
Feng Shui Audit Fees
Our House Selection Feng Shui service operates on a per base properties charging model. To ensure optimal results and align with the principles of classical Feng Shui, we recommend having a minimum of three diverse properties on your list. Our extensive experience has shown that this approach allows us to carefully evaluate each option, considering all essential Feng Shui principles.
By having multiple properties to choose from, we can help you find the perfect home that harmonizes with your life goals and enhances the positive energy flow in the living space. Our goal is to guide you towards selecting the best property that not only aligns with your preferences but also brings abundance and prosperity into your life.
$89 + per property (discount on multiply properties)
Fill out the contact form and include a short description of your
Feng Shui home hunting goals and what is happening currently in your life.
Once we have received your request, we will get in touch with you via email to discuss all further steps
Spread the Love with 5 Stars!