Meet Oh & Oliver - Your Trusted Feng Shui Consultants
We have studied and finished our intense training by far with the most respected Feng Shui Masters around the globe. To understand the different teachings and viewpoints of each classical school, we intentionally chosen different Masters to teach us Classical Feng Shui.
Without reservations, the personal one on one training by Master Heluo has shaped and opened our perspective into new "out of the box" approaches to handle a Feng Shui Audit.
Over the course of three years, we completed a private one to one training in the field of 9 Star Ki Real Event Divination and Flying Stars to deepen our knowledge.
Even today, we still attend seminars and study lectures of Grand Masters to advance our skills in applied Feng Shui. A short list of Feng Shui schools we practice: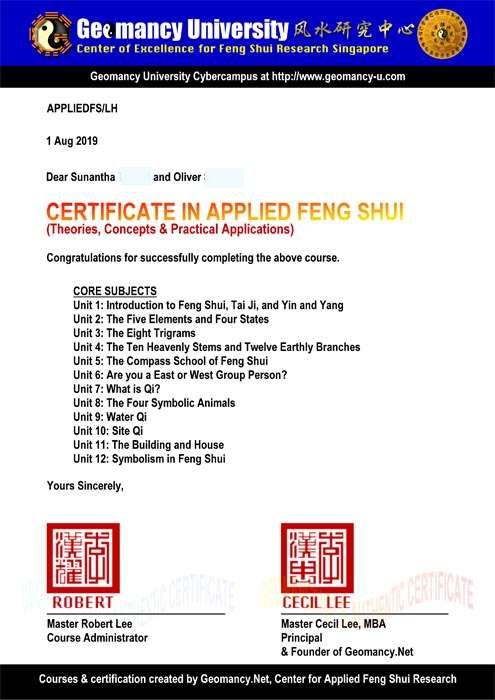 Applied Feng Shui

The San Yuan System

Four Pillar of Destiny (Bazi-Birthchart Analysis)

24-Mountain Calculations

San He School of Landscape Formation (Landform)

The Compass School of Feng Shui

The 5-Element Theory of Feng Shui

Water Dragon Formation

View More Certificates HERE
Our Discipline Principles
We always look at the facts only to present the best results

Whatever we promise you, we keep our word

We look beyond Feng Shui and include diet suggestion and 9 Star Ki Personal Events